published by Holger Bartel on
Well, the title really says it all. "Image Optimization" by Addy Osmani is a powerhouse of a book, packed with 700 and then some pages of knowledge that can take years to learn. This book is a great resource to get up to speed with image optimisation, image formats new and old, progressive rendering techniques, responsive images, lazy-loading and anything else that comes to mind when thinking of images on the web.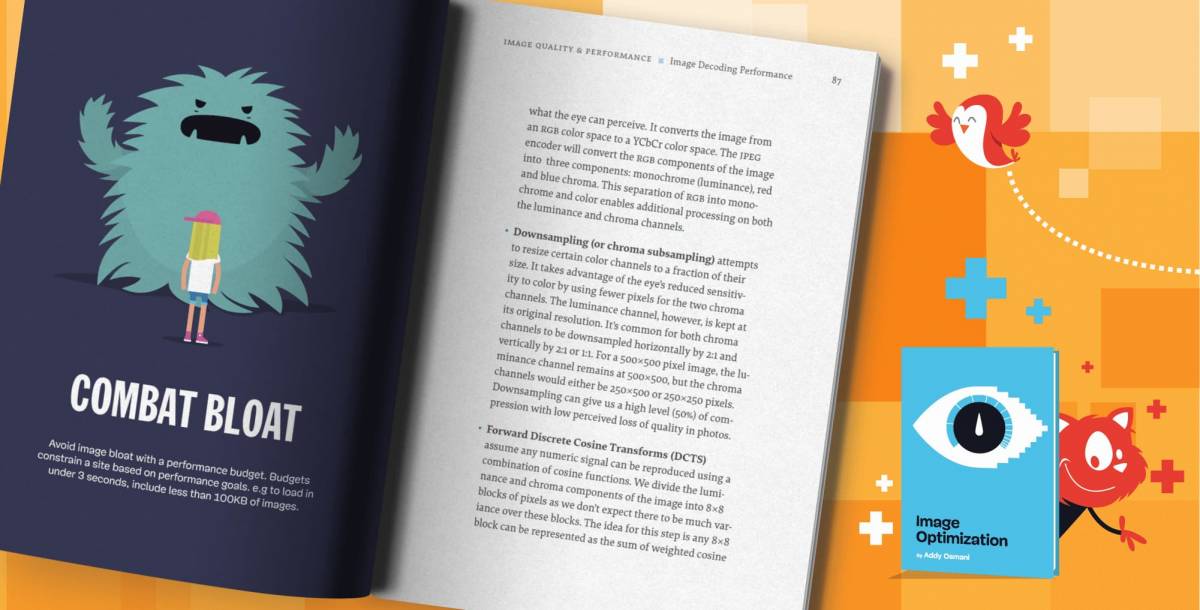 Personally I really dig the Blue and the lovely illustrations throughout. Find more details or even buy it! on the Smashing Magazine website.