iOS 15, AirPods Pro and the Boy Who Cried Wolf
published on
Since upgrading to iOS 15 (at first running the beta, now official 15.2), I frequently receive a notification that my AirPods have been left behind at a previous location. Yet every time I see this notification, my AirPods are always near, which is mostly in my pocket, on my desk or even in my ear.
While I think this feature is a great addition to iOS–I like it a lot–and it will likely save many people from loosing their trusted pods, it's a "dangerous" bug to be had. I usually get used to such notifications, start to ignore them, which in this particular case could eventually lead to losing them for real one day. I really do hope that this will never be the case though! Fingers crossed.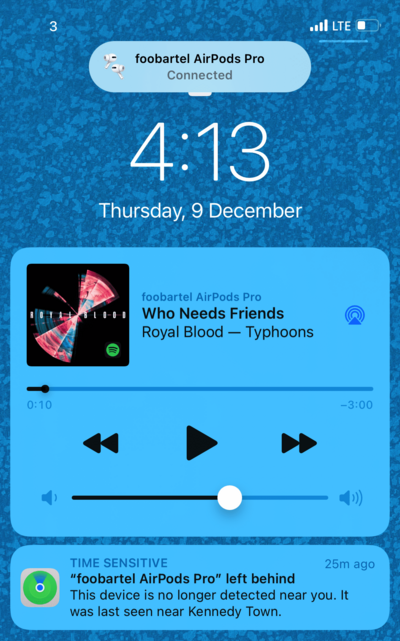 I've heard from others that this problem might occur because of low batteries of the AirPods, but that is not the case for me. So far I did not find a way to remedy the issue. Hopefully this bug will get fixed in the future, so this feature will turn into a useful and reliable helper. Until then: Don't lose your AirPods, whatever you do!
(In case you aren't familiar with the story of the boy who cried wolf, you can learn about it on Wikipedia.)