Dato - A Better Menu Bar Clock
published on
Via Twitter today I found Dato, a new macOS menu bar clock app by Sindre Sorhus. I like its simplicity, with the added bonus of displaying different cities with their respective timezones. Very handy and a little more convenient than the clock widget on the dashboard, which I usually use to look up the time in different places.
Dato is a replacement for the system menu bar clock. By default, it looks exactly the same, but when you click it, you get a small calendar, the current time in various time zones (even with custom names), week number, and more. You can customize what to show in the menu and the menu bar.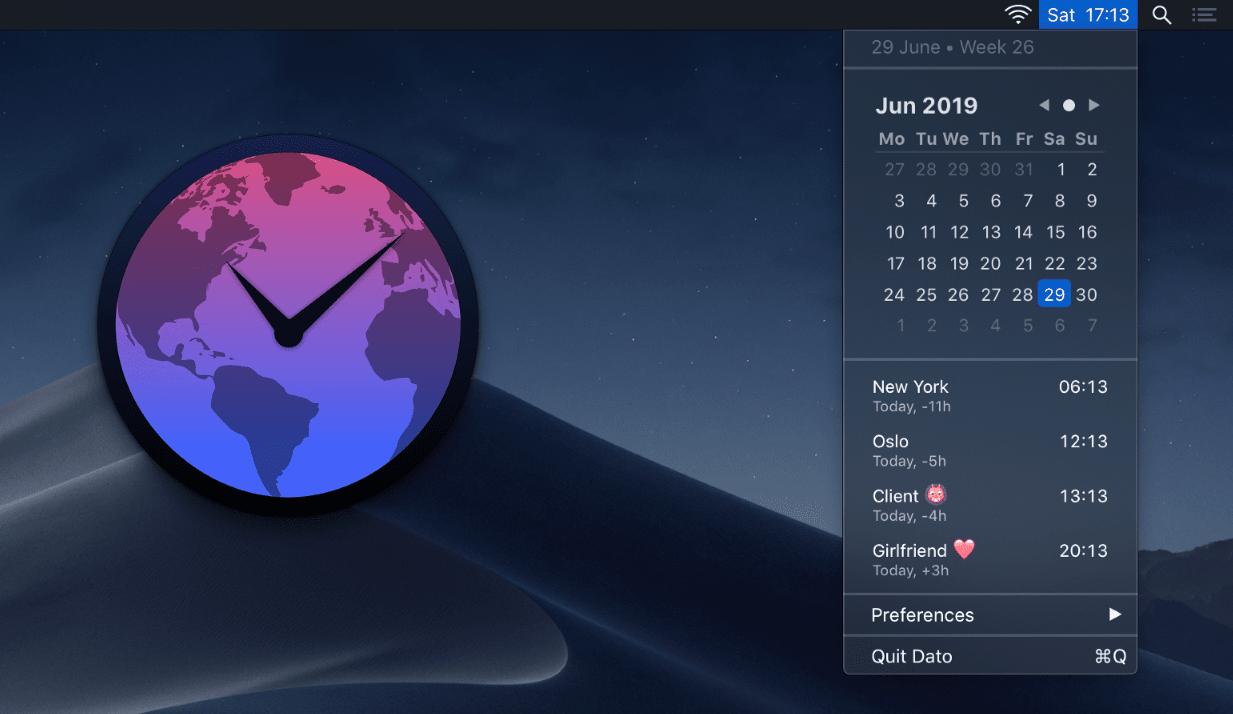 For a limited time Dato is available for free on the App Store.