Accessibility & Inclusive Components
published on
It took a long time for accessibility to get the deserved recognition it has today and with so many different people using the web, the importance of building accessible interfaces has increased ever more. There will always be room for improvement and getting things right can still be challenging and requires care, but the resources to do so are getting better and better. So does the awareness. Inclusive Components is a great addition to these resources, taking a practical approach to explaining how to build fully accessible UI components with a lot of examples. Understanding and embracing how to build accessible interfaces will improve the quality of our work, but more importantly, it can—sometimes drastically—improve the experience of our users in many ways.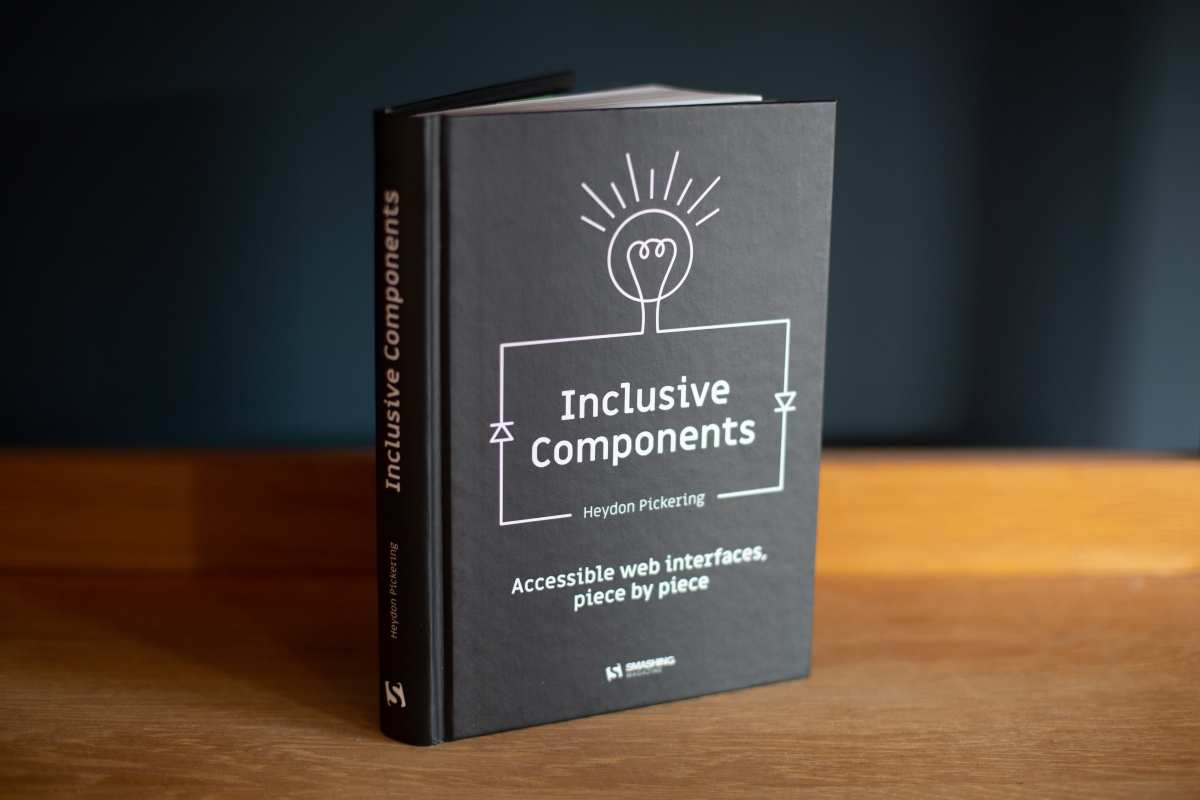 In its heart, "Inclusive Components" is a detailed, practical handbook for building fully accessible interfaces. It's also a guide towards accessibility-focused thinking when designing and building websites and apps today. Our hope is that we've managed to produce a book that would make accessibility more approachable to everybody involved in any web project.
Find more details on the release or read a free sample chapter on Smashing Magazine.