published by Holger Bartel on
The other day I had a connectivity issue with the macOS app of ProtonVPN. The app wouldn't stop loading after launch. I couldn't find a way to solve the issue, so I send an email to customer support. I was very surprised to quickly hear back, but that's of course a very positive surprise :) I explained the issue and while there was no immediate fix it, I was still able to connect via the network settings. The next positive surprise followed soon after, when later that day ProtonVPN released an update to their app which fixed the issue.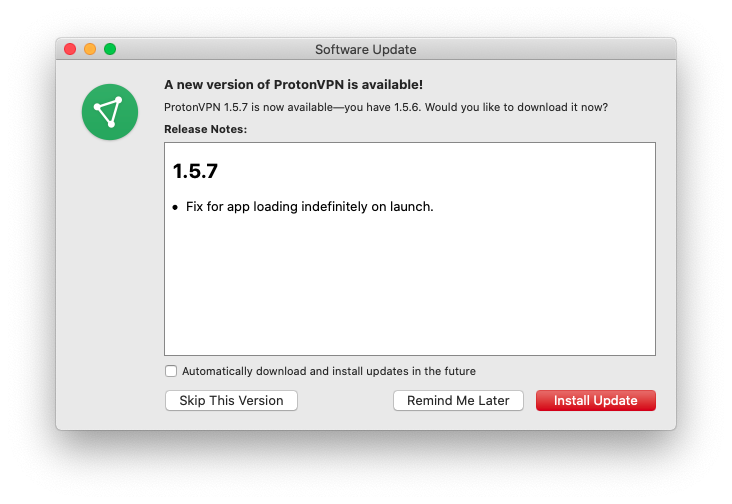 Fast and friendly customer support like this is great. It confirms that I've made the correct choice with the chosen product. It gives me the impression that the company cares, as much about their customers as the quality of their products. Experiences like this can go a long way. It makes me, as a customer, more loyal to the brand and I'm much more likely to recommend the product or service to my friends. I might even write about it.